A guide to buying an expensive watch

By The Architect JACQUES GARCIA
Responsible Author: Ruby BIRD & Yasmina BEDDOU (Journalists/Directors) | PARIS, 02/23/2020, 10:02 Time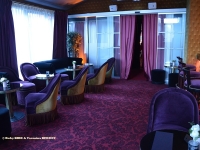 USPA NEWS -
BARRIERE is a Brand under which the Establishments of Two Distinct Groups are marketed : Groupe Lucien Barrière (GLB) and Société Fermière du Casino Municipal de Cannes (SFCMC). Hotel Le Fouquet's, completely renovated, represents absolute luxury. Delicate fabrics and precious leathers, vast dressing rooms and spacious bathrooms characterise these small Parisian apartments and spectacular suites on the Champs-Elysées. Unwind in the intimacy of a charming garden. Sample flavours at legendary tables. Experience a dazzling experience in the City of Lights.
Trade Commissioner says Invest
Responsible Author: Robbie Merritt | Sydney Australia, 02/09/2020, 07:53 Time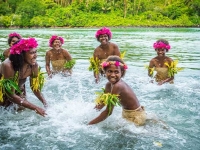 USPA NEWS -
In a very rare interview with Vanuatu - Australian Trade Commissioner Richard Butler released to USPA24 a rare opportunity to get a second Citizenship in the Republic of Vanuatu via Agricultural Property Investment. Butler the two times trade commissioner for Vanuatu (2012/2015 and 2017/2019). Richard is also the Project Manager for South Pacific Plantations limited with 40 years of real estate development experience.
The Republic of Vanuatu is also known as The Real Tropical Paradise, and an agricultural property developer is offering a chance to become a citizen in the country through its Agricultural property investment program.
Richard Butler, an agricultural property investor based in Vanuatu, said he was pleased to alert investors around the world about an opportunity to invest in organic agricultural property, while also acquiring permanent residency in the Republic of Vanuatu as part of the investment package.
| | |
| --- | --- |
| | Daren Frankish |
| | RAHMA-SOPHIA RACHDI |
| | Ruby BIRD |
| | Yasmina BEDDOU |
| | Aurangzeb Akbar |